Fielding D. O'Niell, DVM, MS
Allie, a very sweet German Shepherd, was viciously attacked by a bobcat! She presented with a foot long deep necrotic laceration across her entire flank.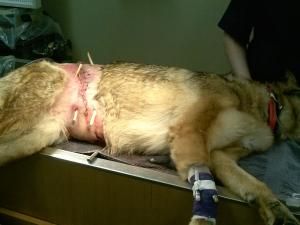 Surgical repair involved extensive debridement and a 3-stage reconstruction.
After her 8 week ordeal, Allie's wound is finally healed!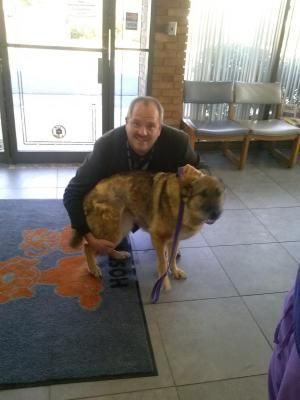 Going Home with her Dad, Officer Tim Snyder of the Henrico County Police Department.