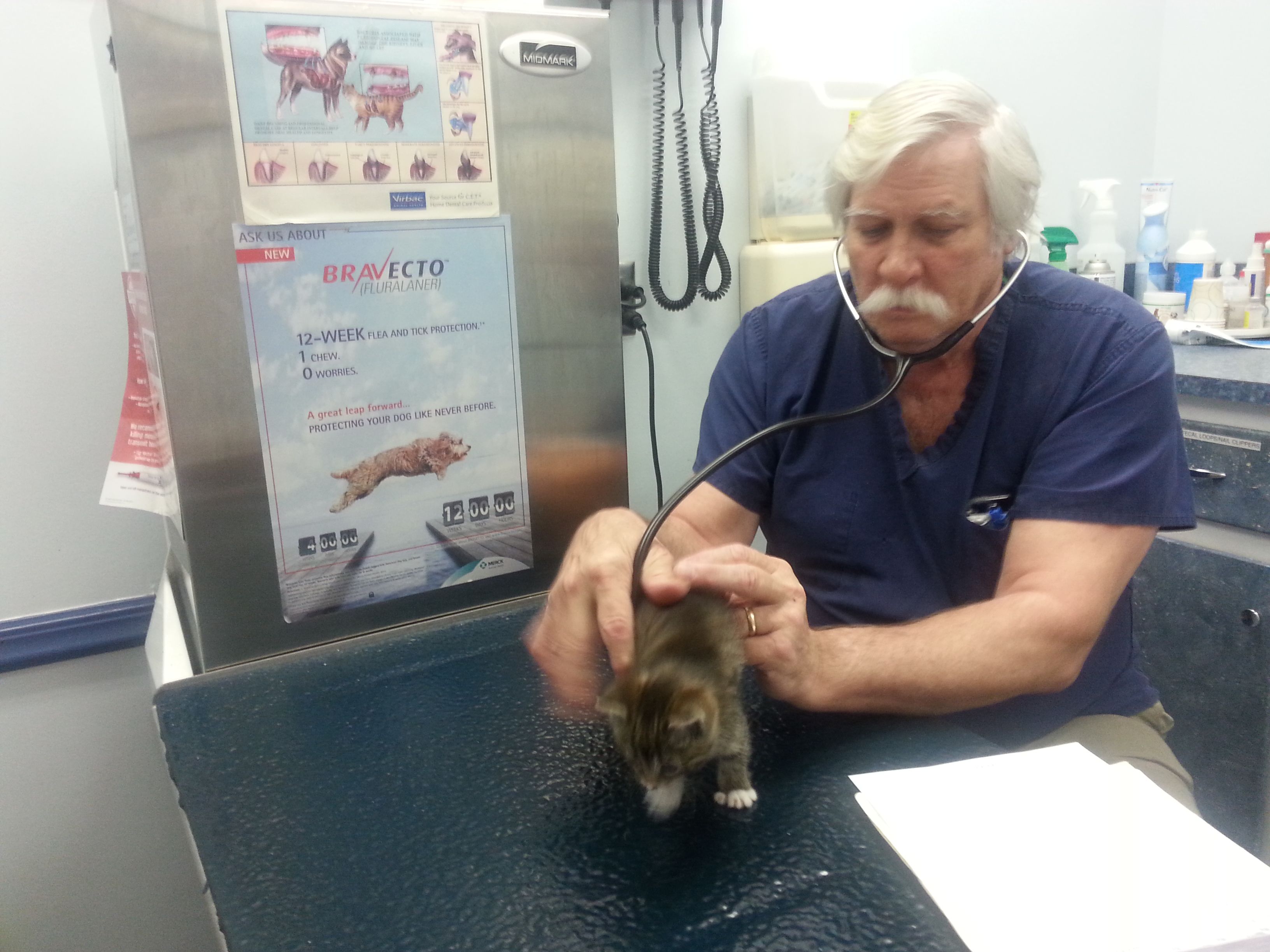 Dr. Fielding O'Niell
Dr. Fielding O'Niell is a New Orleans native and graduated from Louisiana State University School of Veterinary Medicine in 1986. He has extensive post-graduate training in the field of infectious disease and holds a Masters Degree in Veterinary Microbiology. Dr. O'Niell has special interests in Dermatology & Orthopedics. He and his wife Jaquelin live on a farm in western Hanover County with two working Border Collies,Hunter & Eilidh, a Hound Mix, Zeke, 3 cats, Piglet, Cinnamon and Abby and two off the track Thoroughbreds, Phelan and Riley.
Dr. Alexandra Jeffers
Dr. Alexandra Jeffers graduated cum laude from the Virginia-Maryland Regional College of Veterinary medicine in 1995. For over 20 years, Dr. Jeffers has practiced in Richmond, Fredericksburg, Norfolk and Gloucester. Her special interests include cardiology, dermatology and general surgery. In her free time, she enjoys trail riding and equine competition with her rescue horse, "Bubba." Dr. Jeffers and her husband, David, live on a small farm in Caroline County.
Jessica Myers
Jessica Myers joined the team as a Veterinary Assistant in 2013. She graduated from Hanover High School in 2008 and received a college degree as a Veterinary Assistant and Animal Care Specialist from USCI in 2010. She has worked in the veterinary field for six years as an assistant and a groomer. Her personal interests are horseback riding, fishing, singing and cooking. She has two diabetic dogs and two cats..
We are proud to have such well trained and dedicated staff members.
Tuckahoe Veterinary Administrative Team
Our administrative team will assist you with scheduling exam appointments, boarding services, surgical appointments and answer questions you may have regarding flea/tick prevention, heartworm prevention and surgical estimates.

Jaquelin-Tayloe O'Niell
Jaquelin-Tayloe O'Niell, Practice Manager, received her B.A. in Journalism from the University of Richmond. Prior to joining our staff in 2006, Jaquelin worked in the banking and financial industry fields as well as hospital public relations. In her spare time, she enjoys riding her horse, Riley, working her Border Collies, Hunter & Eilidh and watching Thoroughbred horse racing.
Ally Cox, Client Services, joined the staff in 2013 as a Kennel Assistant before being promoted to Client Services. She graduated from Varina High School in 2011.